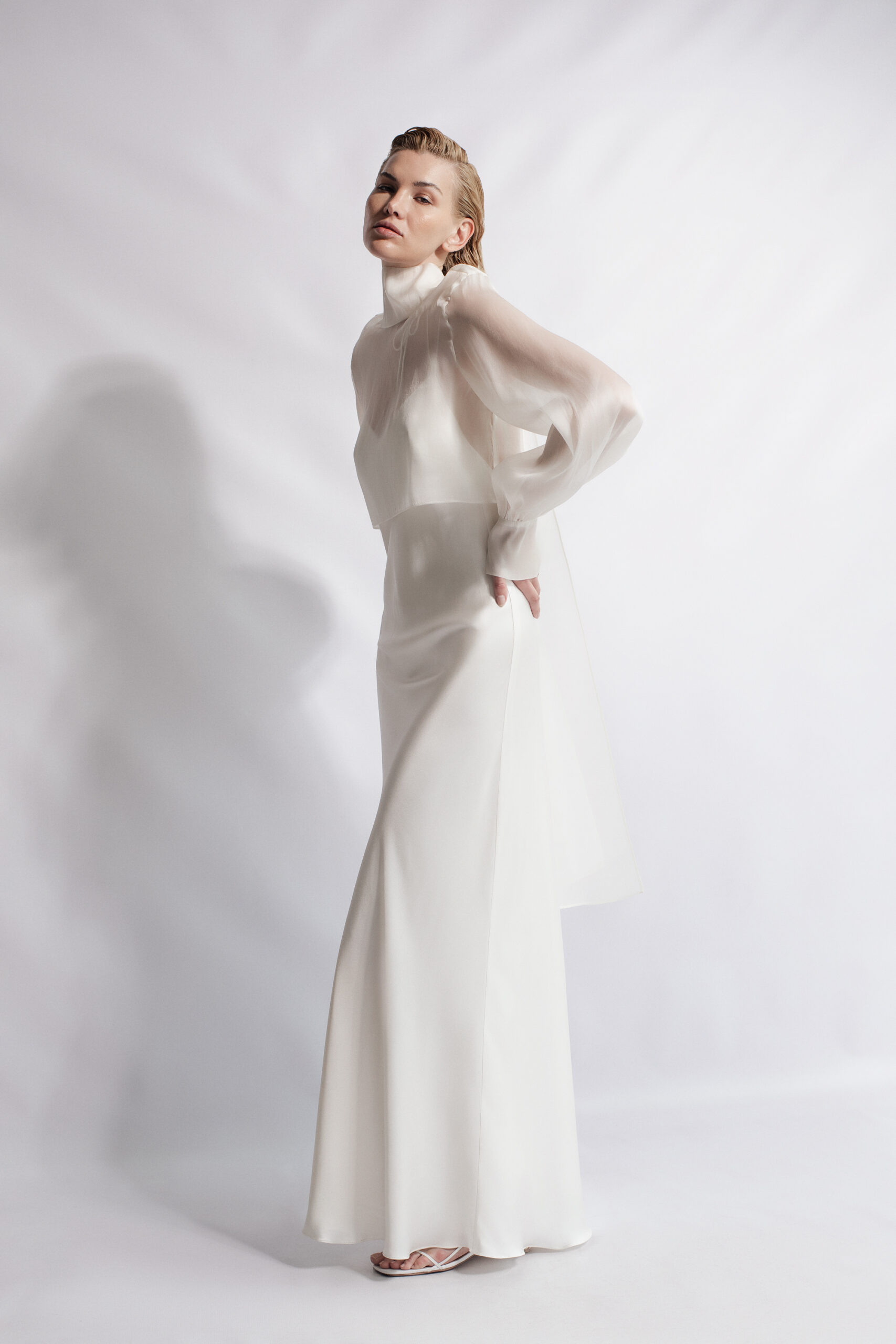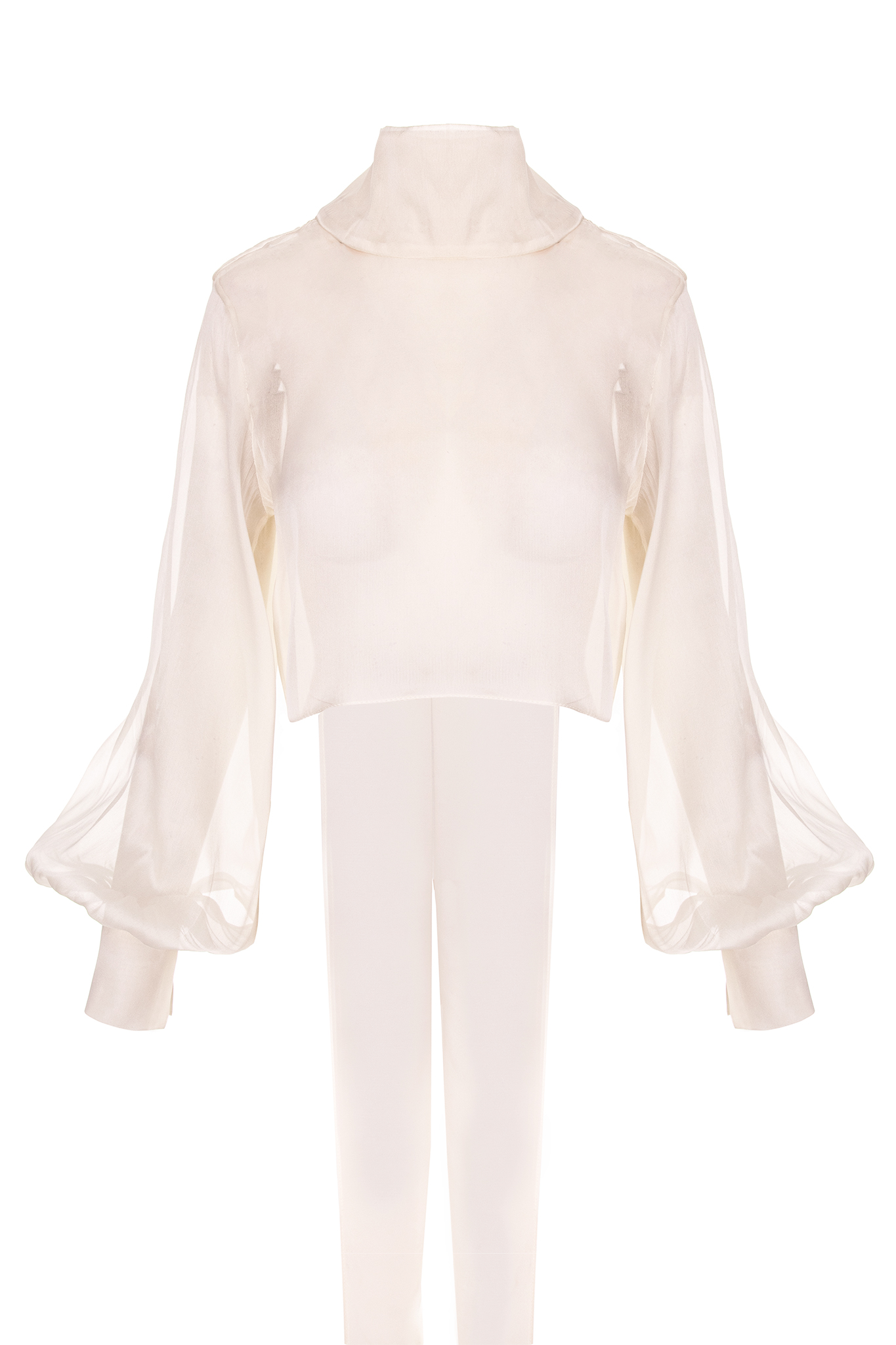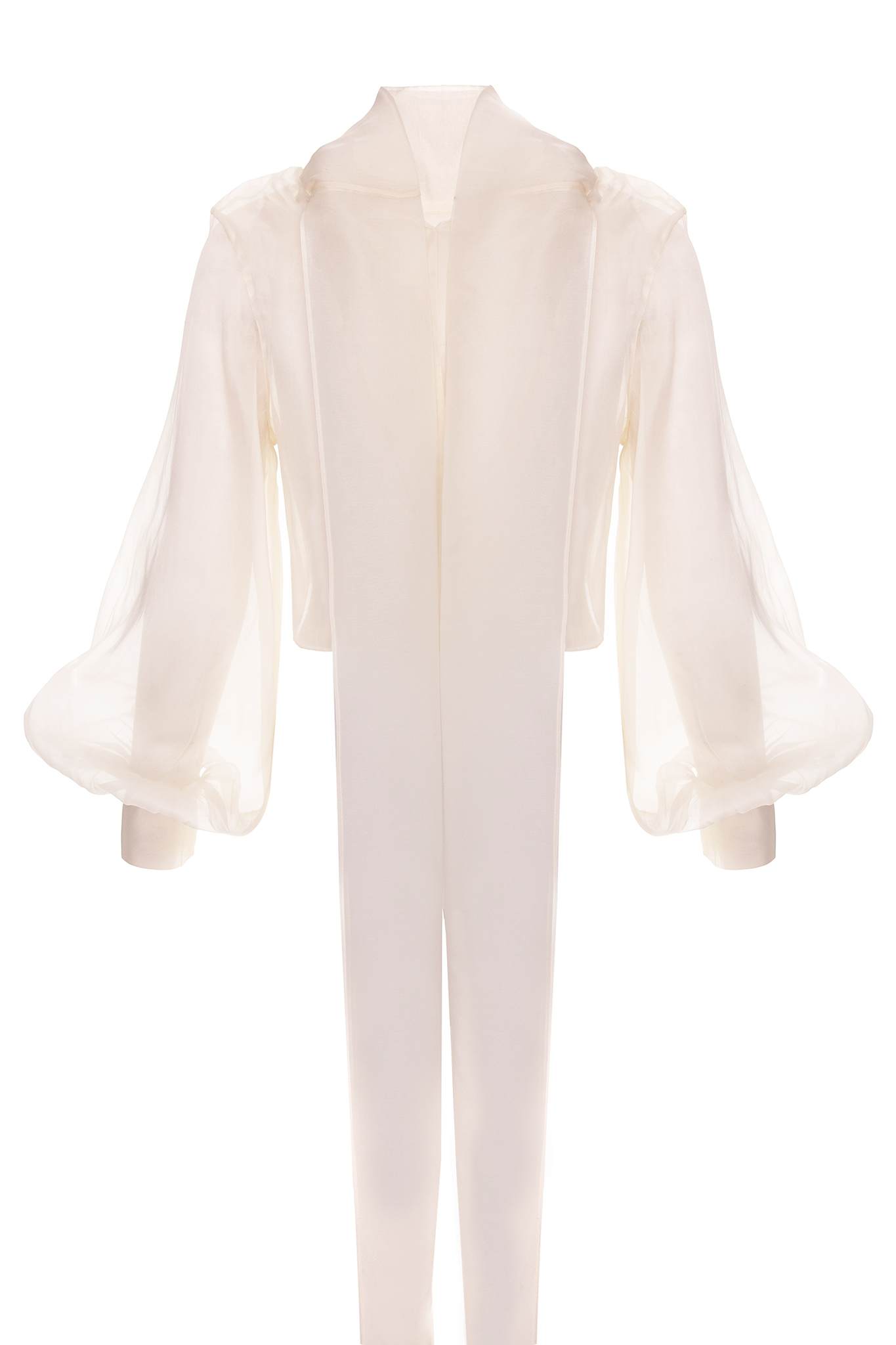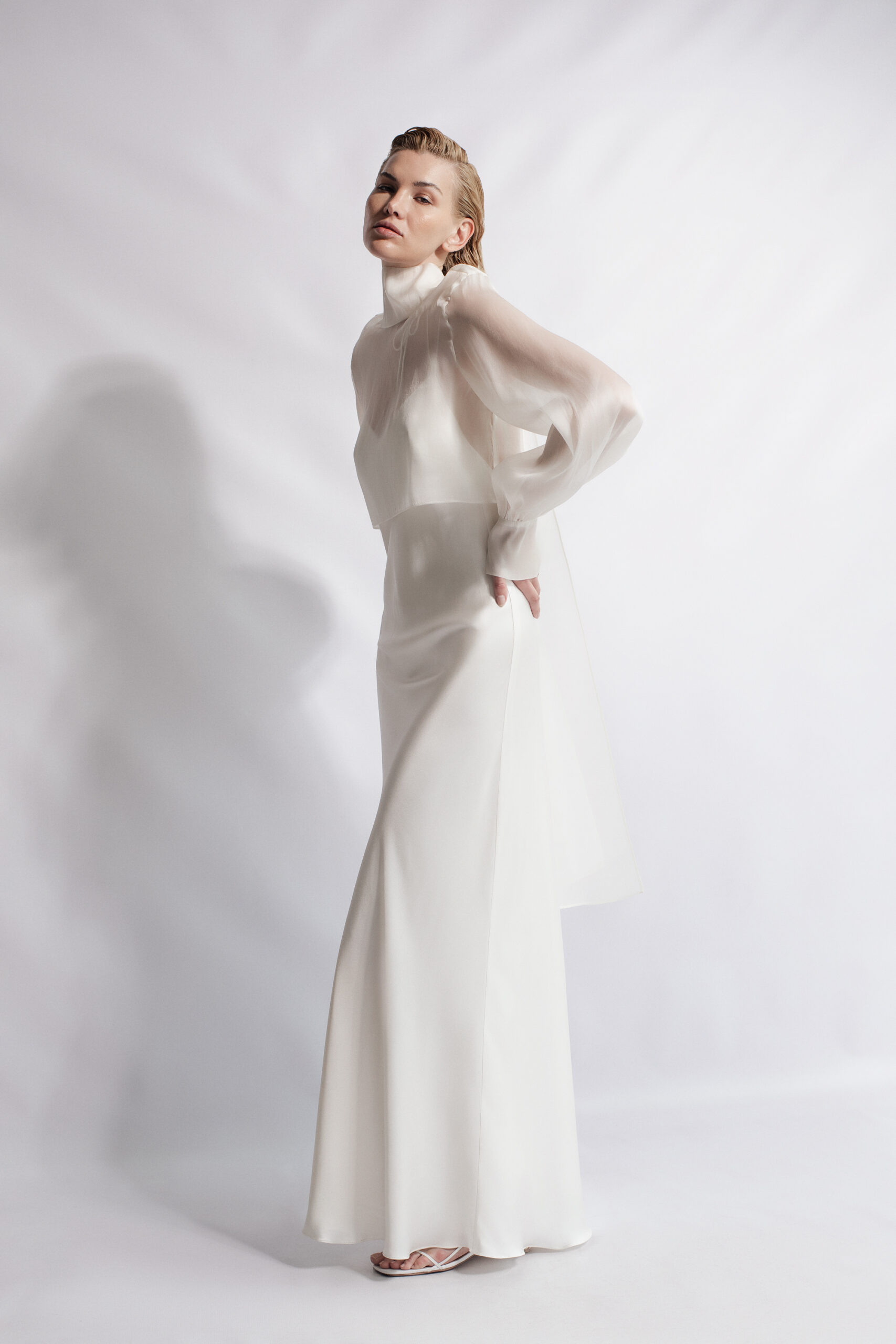 In stock
Organza Crop Top – Balloon Sleeved Elegance
$ 235,53
Elevate your ensemble with our luxurious Organza Crop Top. Designed with elegant balloon sleeves, this Aureliana creation seamlessly blends romance with modernity.
About This Item
Discover the allure of Aureliana's Silk Organza Crop Top with Balloon Sleeves. As a true testament to modern elegance, this top marries contemporary design with timeless luxury. Made from the finest silk organza, its sheer beauty and tactile charm are sure to captivate.
Features & Benefits:
Balloon Sleeves: Lending a sophisticated yet playful edge, these sleeves add a touch of romantic flair to any ensemble.
Versatility: Whether layered over a slip-dress or paired with wide-leg pants, this crop top offers unparalleled style flexibility.
Authentic Craftsmanship: Every stitch and seam is a tribute to Aureliana's dedication to quality and precision.
Statement Piece: Ideal for the discerning woman who values both aesthetics and comfort, this top is a testament to luxury.
Beyond its aesthetic appeal, the Silk Organza Crop Top with Balloon Sleeves stands as a symbol of Aureliana's commitment to sustainable luxury. From sourcing the most ethical silk to ensuring eco-friendly production processes, we guarantee not only style but also conscious consumption. Whether you're attending a formal event or an intimate gathering, trust this top to be a conversation starter.