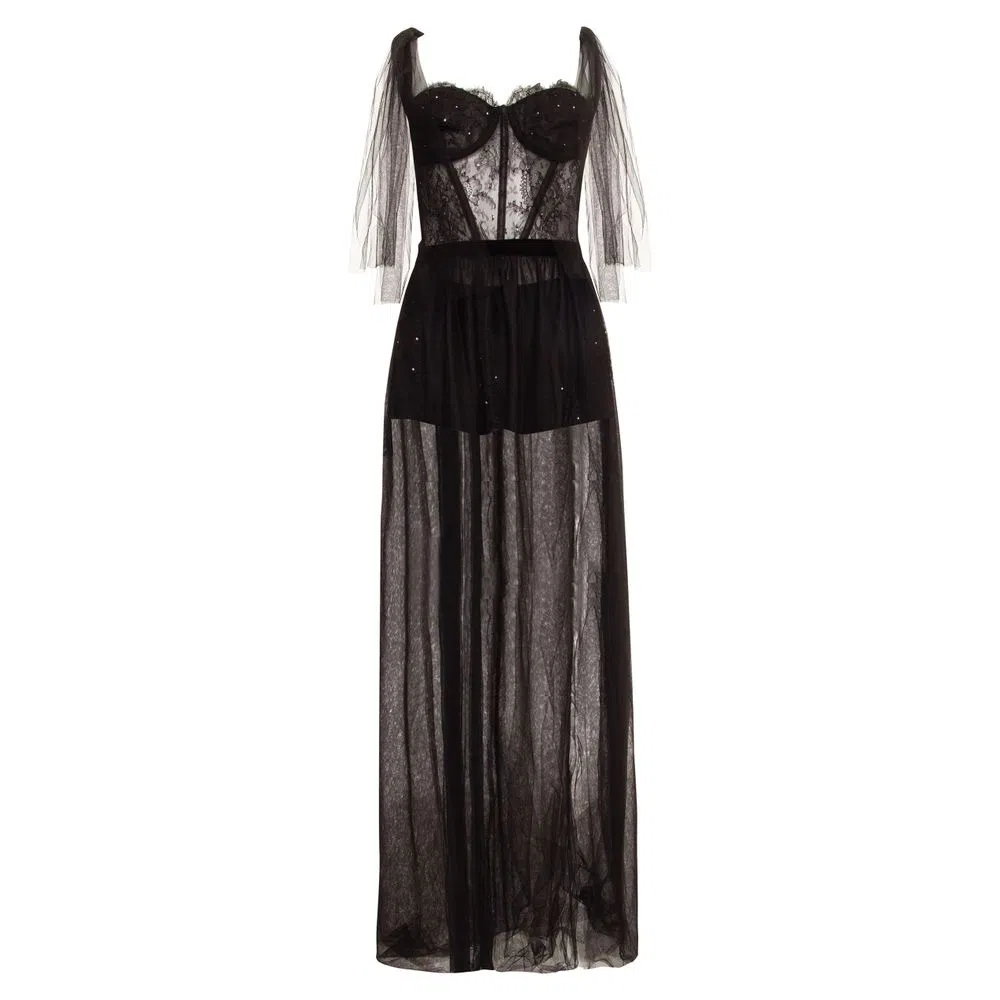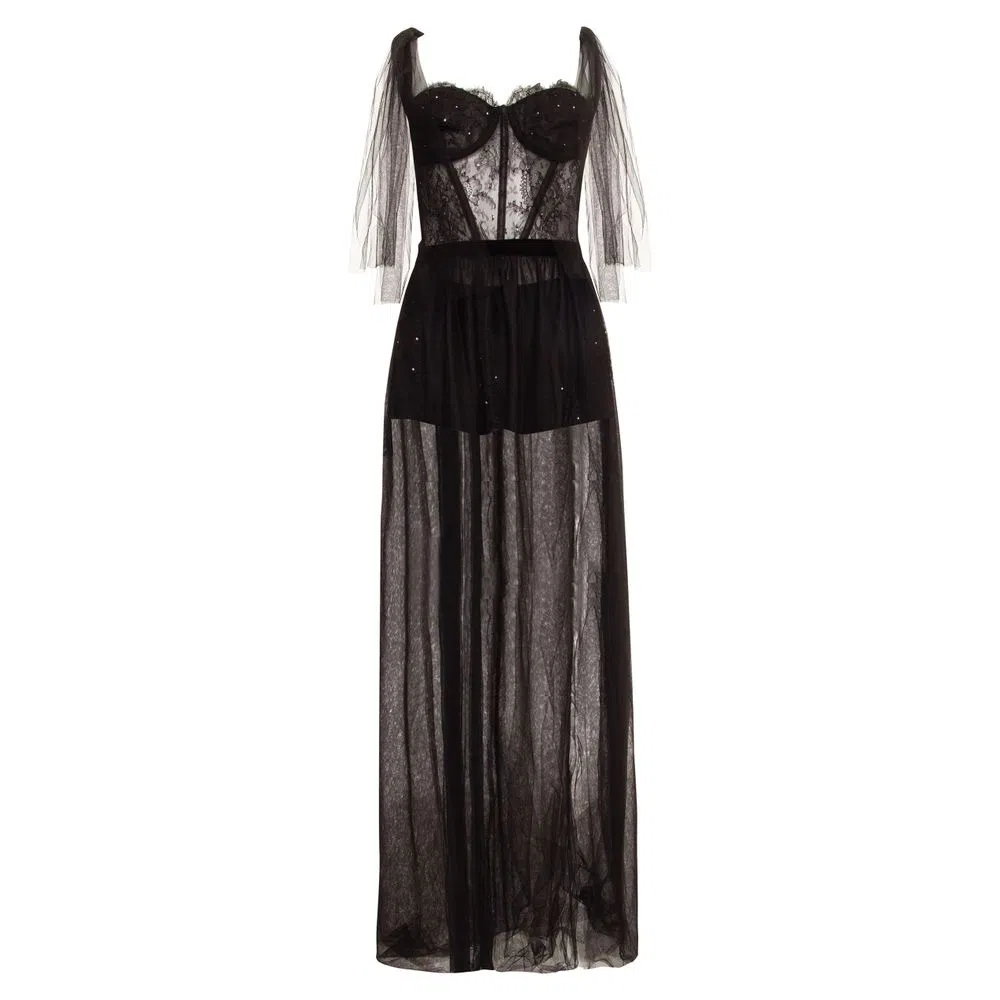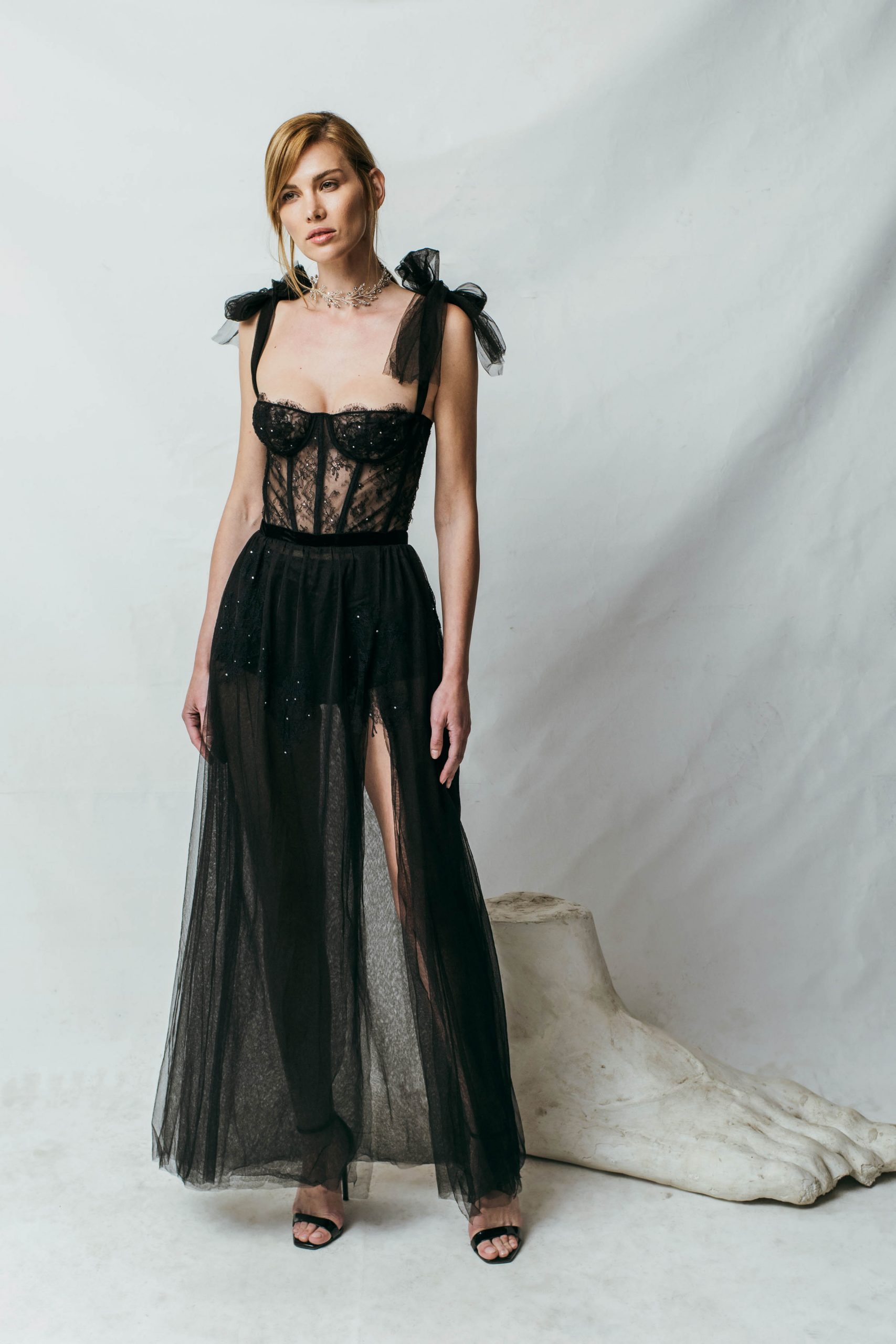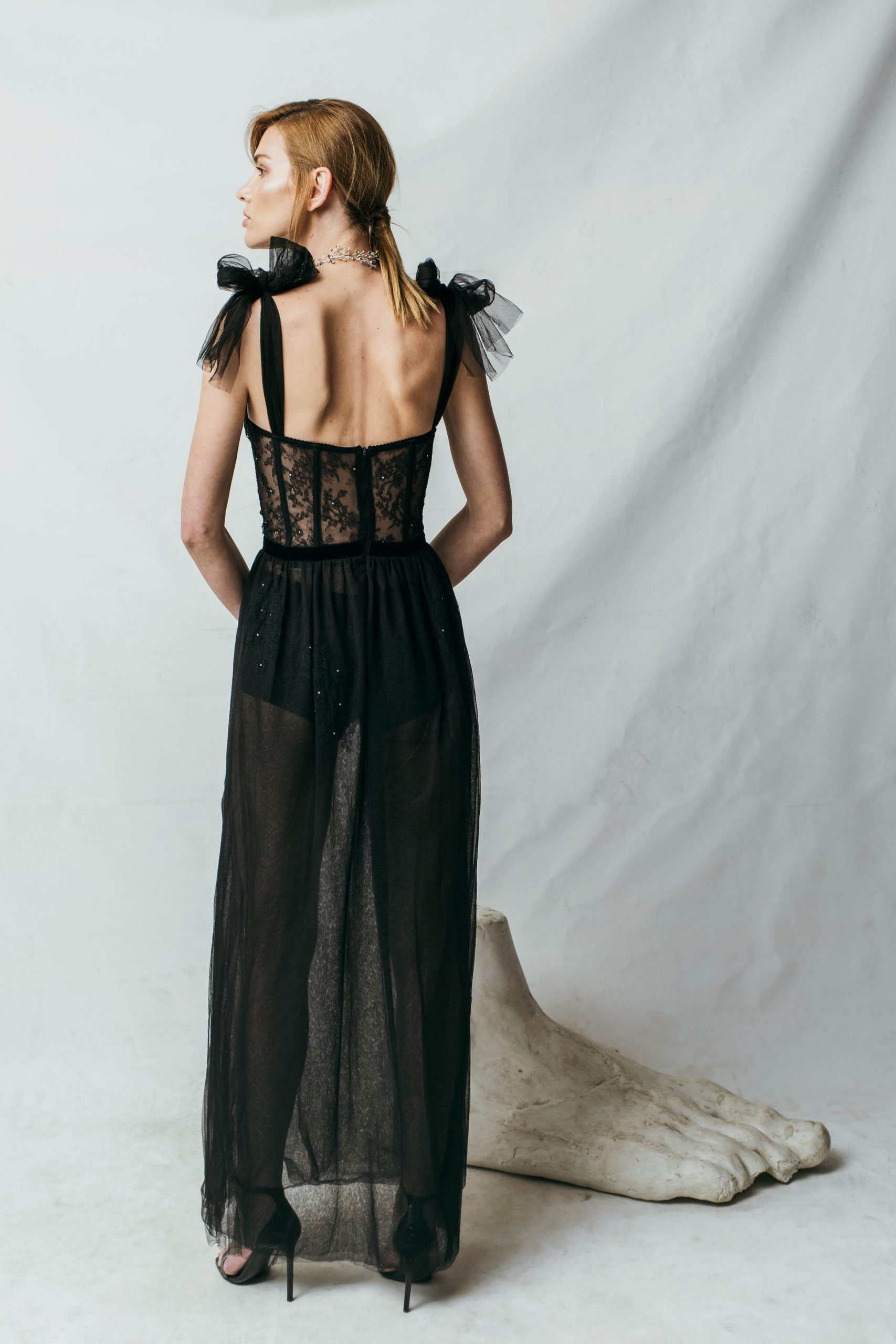 In stock
Odette Gown: Black Swan Elegance
$ 1.081,83
Unveiling the Odette Gown: A Black Swan masterpiece crafted from Chantilly Lace, soft tulle, and Swarovski Crystals. Tailor its transparency with added layers, ensuring both elegance and comfort.
About This Item
Black Swan inspired Odette Gown: Elegance Redefined
Step into a world where fashion meets narrative. The Odette Gown, inspired by the Black Swan, is an epitome of luxury and meticulous craftsmanship. Every stitch, every fold, resonates with the beauty and mystique of the timeless ballet.
Odette Gown: A Masterpiece in Every Thread
Rich Craftsmanship: Dive into the luxury of the gown's soft tulle combined with elegant Chantilly Lace. The addition of Swarovski Crystals adds an extra layer of shimmer, making it stand out at every event.
Personalized Comfort: The Odette Gown isn't just about aesthetics. It promises unmatched comfort with its microfiber panties. Plus, wearers have the option to adjust the gown's transparency by adding layers of tulle, ensuring a perfect balance between allure and modesty.
Experience the Black Swan with the Odette Gown
This isn't just a gown. It's a journey into a narrative, a blend of comfort, style, and a radiant shimmer. Tailor it to your preference and step into a world of elegance.
Composition
70%polyamide 30% elastan, Lace: 66%Polyamide 34%Vicose