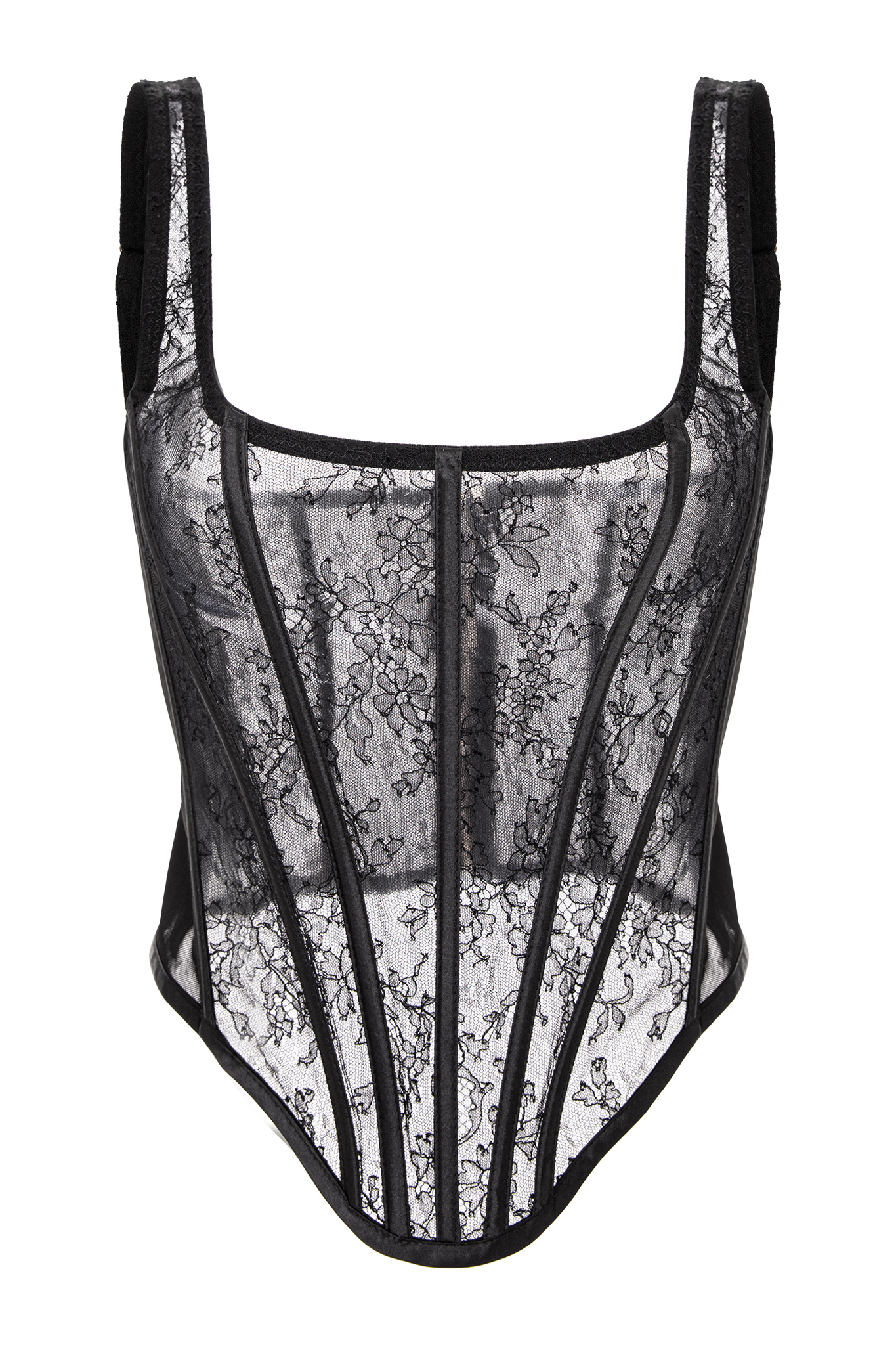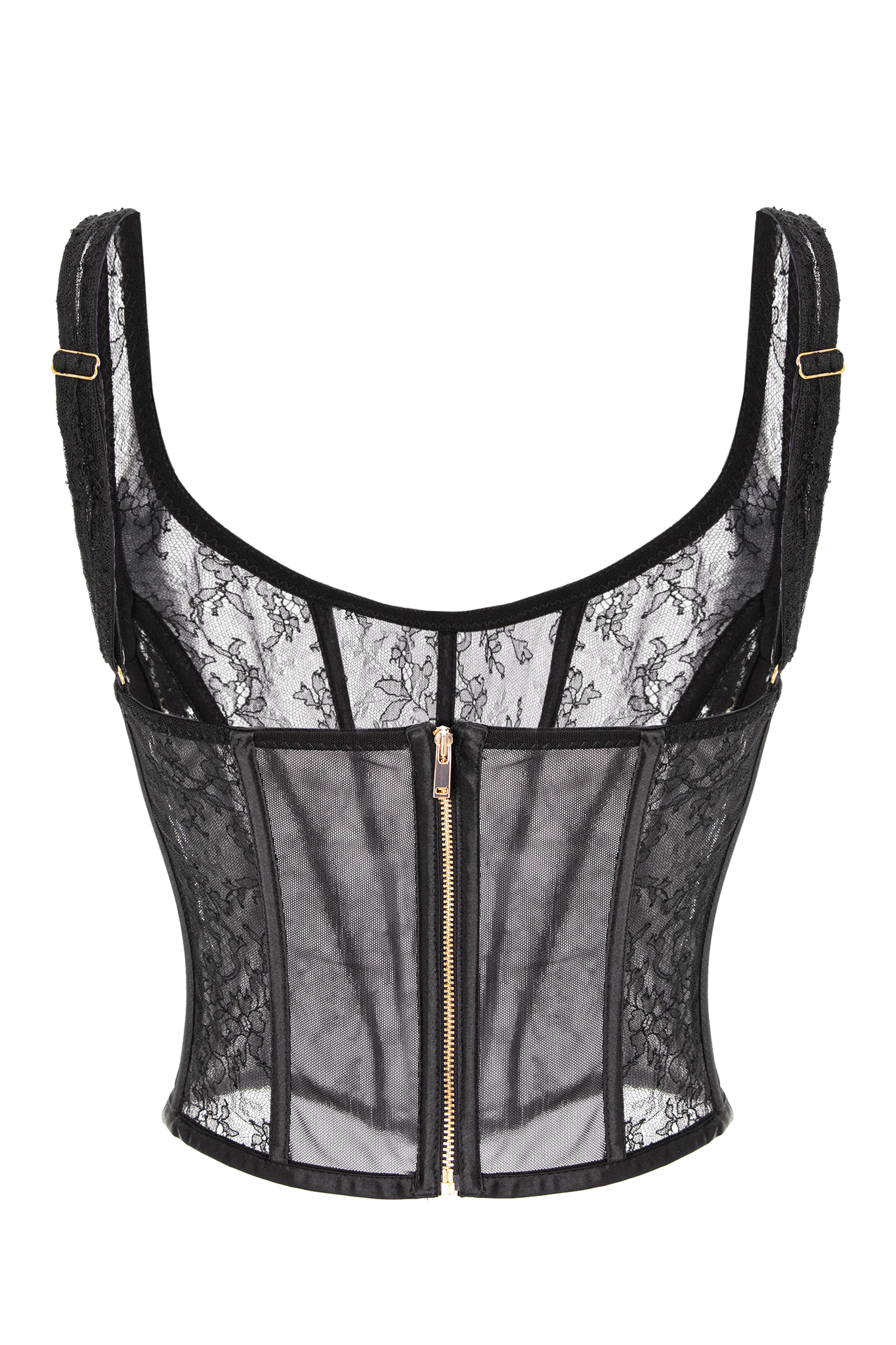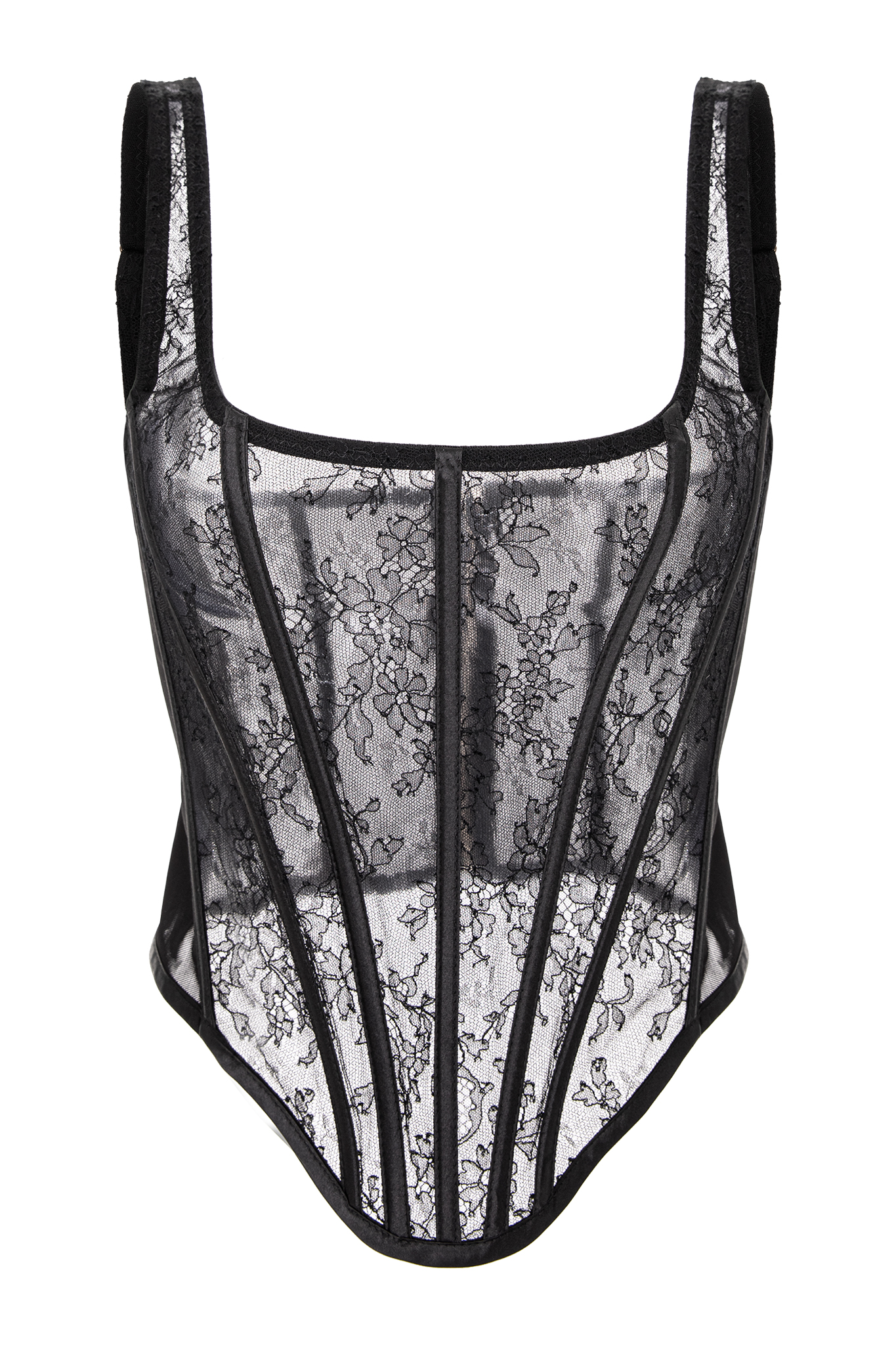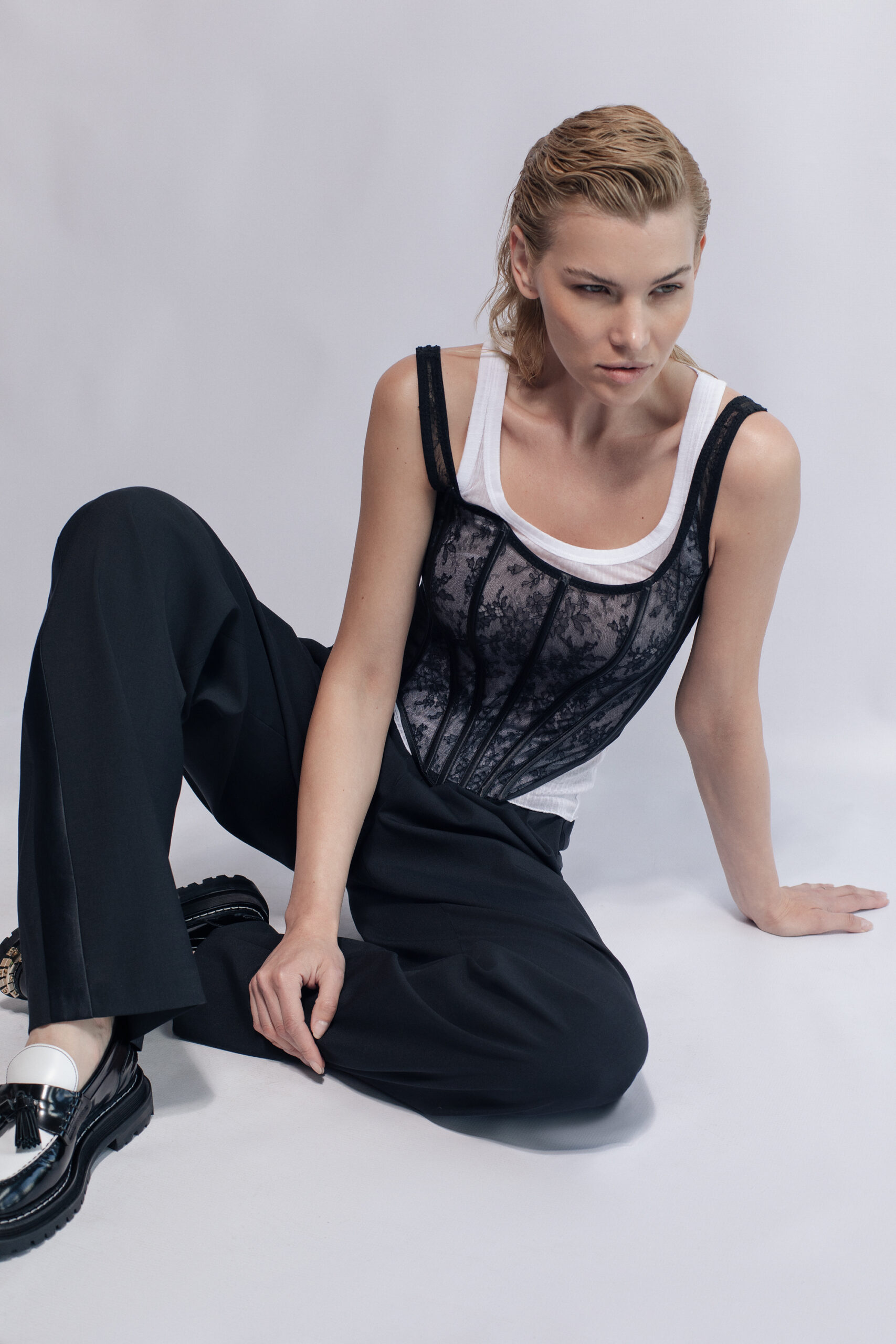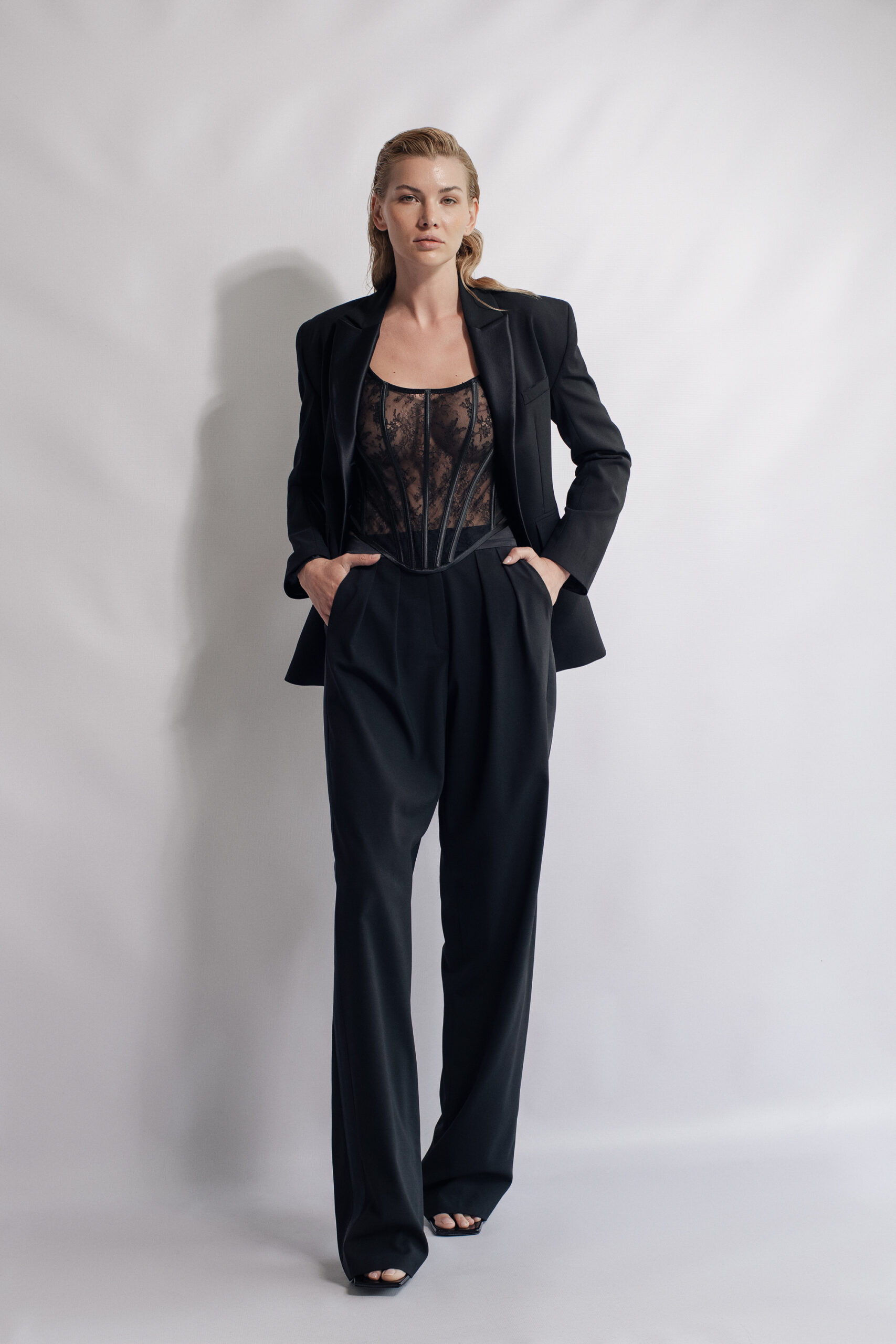 In stock
Victoria Black Chantilly Lace Special Occasion Bustier
$ 537,00
Elegantly crafted, the Victoria Bustier blends intricate black Chantilly lace with silk satin, creating a timeless piece for grand events.
About This Item
Introducing the Victoria Black Chantilly Lace Bustier, the epitome of sophisticated style and unparalleled luxury. Firstly, this garment is not just a piece of clothing; it's a journey into the world of fashion's finest.
Distinct Features:
Black Chantilly Lace: This lace, famously known for its delicate and exquisite patterns, is a true embodiment of femininity and elegance.
Premium Silk-Satin Detailing: Additionally, the sheen and softness of silk-satin enhance the overall appeal, making it an irresistible piece.
Adaptable and Flexible Design: Furthermore, choose to wear it over a bra, a contrasting top, or even with a skin-toned lining. The choices are endless and entirely up to you.
Moreover, the bustier serves multiple purposes. Not only is it perfect for grand occasions, but it can also be the go-to piece for evenings that demand a touch of chic. Whether you're attending a formal event, a special date night, or a high-end gathering, this bustier ensures you stand out.
Styling Tips: Firstly, pair it with a high-waisted pencil skirt for a business cocktail event. Alternatively, pair it with flared pants for a touch of retro. The silhouette it carves is flattering for all body types, accentuating the natural curves and adding a hint of allure.
In conclusion, every stitch, every detail has been crafted with precision. It is not just a bustier; it's an experience, a feeling, a statement. When you wear Victoria, you don't just wear a garment. Instead, you wear art, tradition, and a promise of quality. So, dive into the world of luxury with Victoria and truly own the moment.
Composition
70%polyester 30%elastan, Lace: 66%Polyamide 34%Vicose