Sale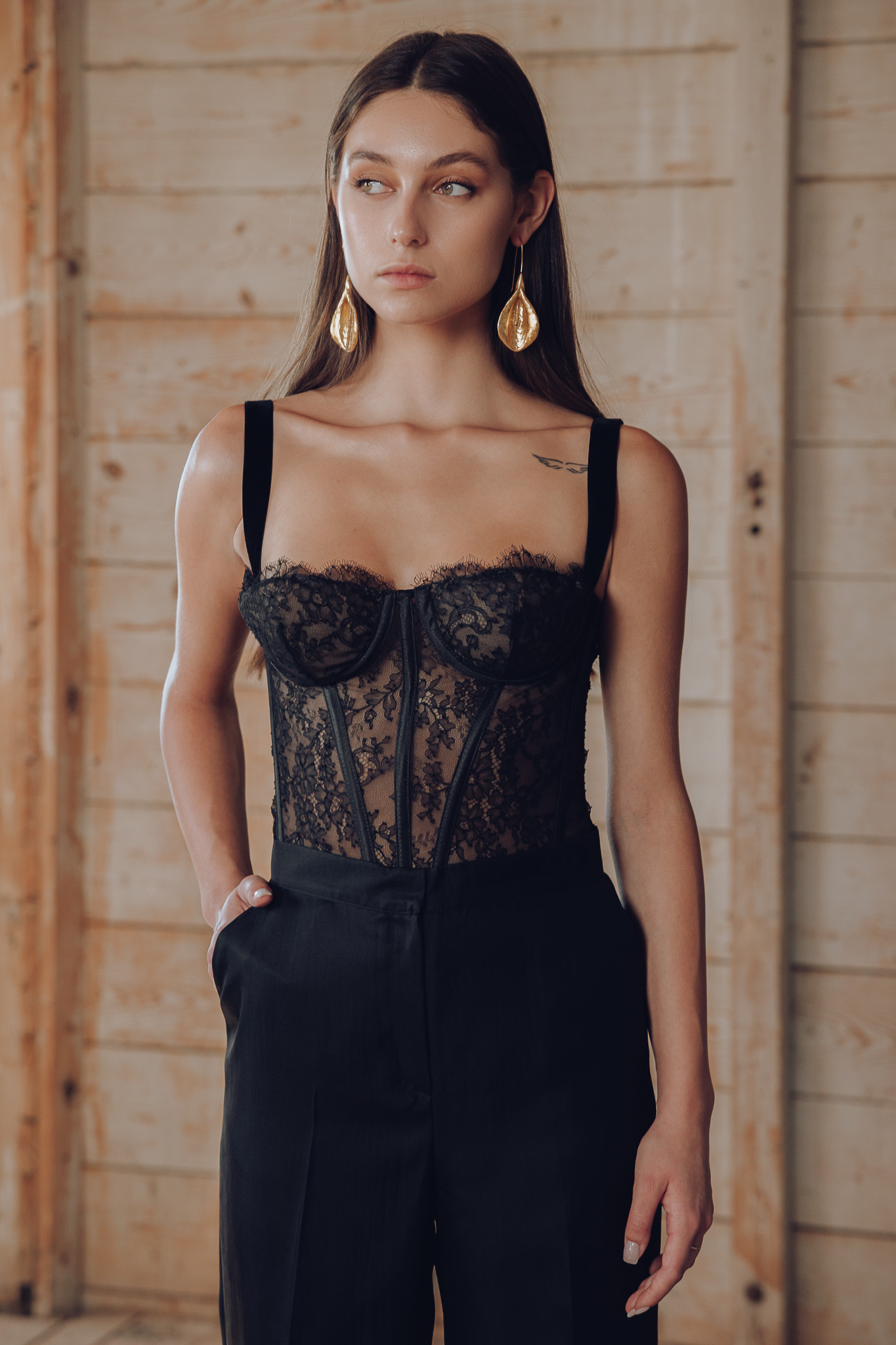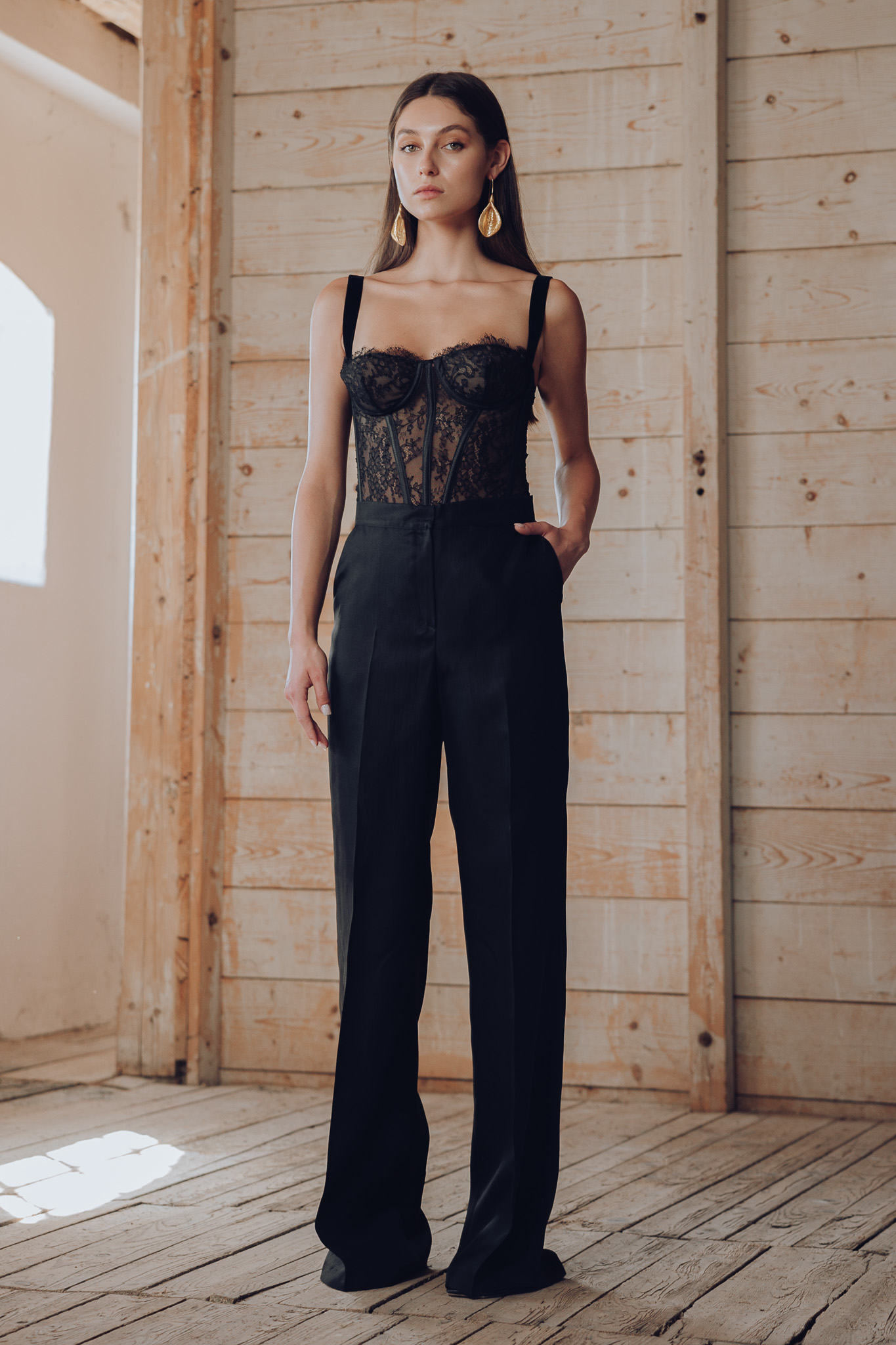 In stock
Aureliana Iconic Black Chantilly Lace
Elegantly crafted, the Victoria Bustier blends intricate black Chantilly lace with silk satin, creating a timeless piece for grand events.
About This Item
This iconic piece is a classic Aureliana Bustier crafted from Chantilly Lace and with Velvet Straps. Timeless in design and beauty it transcend trends and her versatility makes the piece a must have in every dressing room.
Distinct Features:
Black Chantilly Lace: This lace, famously known for its delicate and exquisite patterns, is a true embodiment of femininity and elegance.
Premium Silk-Satin Detailing: Additionally, the sheen and softness of silk-satin enhance the overall appeal, making it an irresistible piece.
Adaptable and Flexible Design: Furthermore, the cups are skin-toned lined.
Moreover, the bustier serves multiple purposes. Not only is it perfect for grand occasions, but it can also be the go-to piece for evenings that demand a touch of chic. Whether you're attending a formal event, a special date night, or a high-end gathering, this bustier ensures you stand out.
Styling Tips: Firstly, pair it with a high-waisted pencil skirt for a business cocktail event. Alternatively, pair it with flared pants for a touch of retro. The silhouette it carves is flattering for all body types, accentuating the natural curves and adding a hint of allure.
In conclusion, every stitch, every detail has been crafted with precision. It is not just a bustier; it's an experience, a feeling, a statement. When you wear Victoria, you don't just wear a garment. Instead, you wear art, tradition, and a promise of quality. So, dive into the world of luxury with Victoria and truly own the moment.
Composition
70%polyester 30%elastan, Lace: 66%Polyamide 34%Vicose