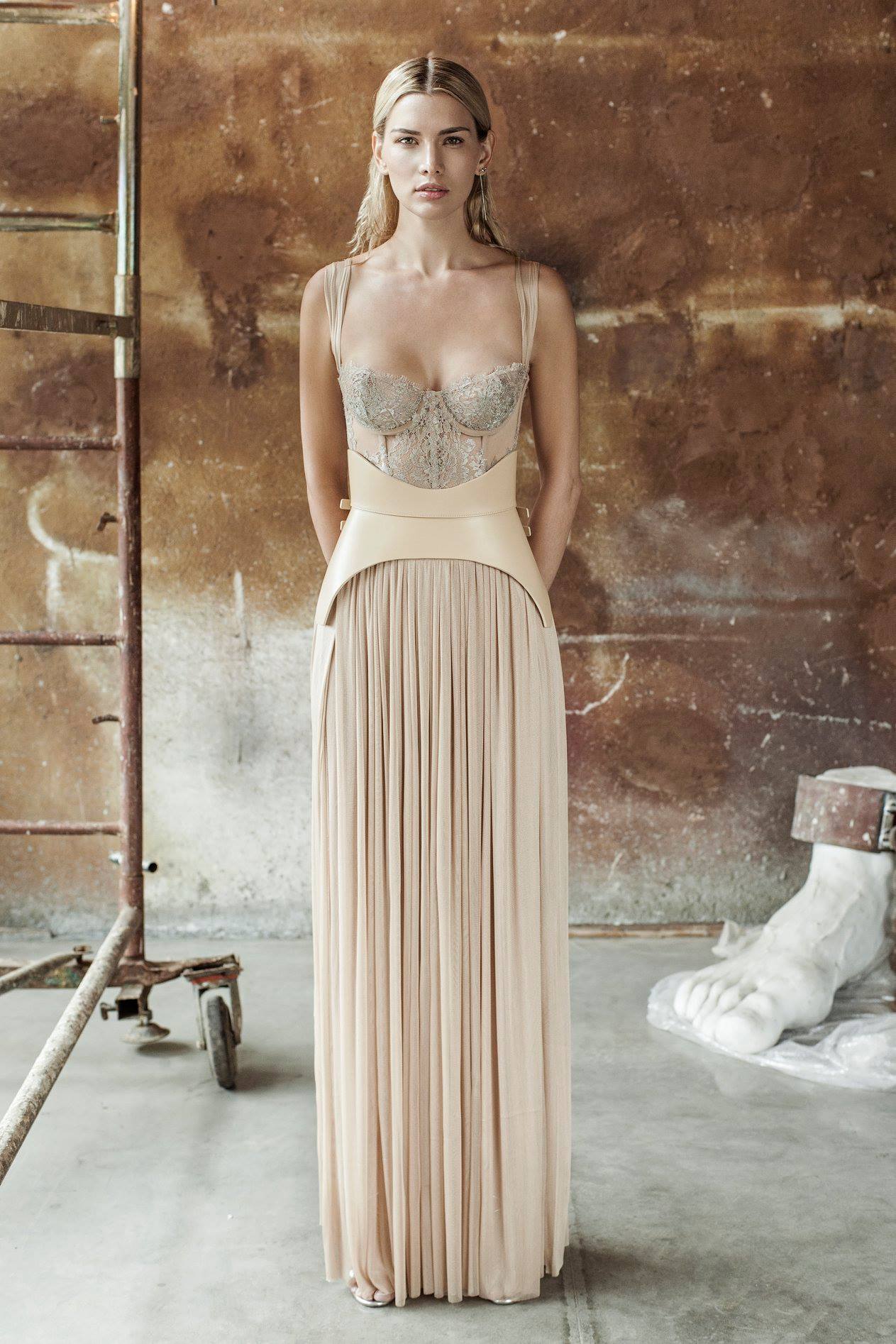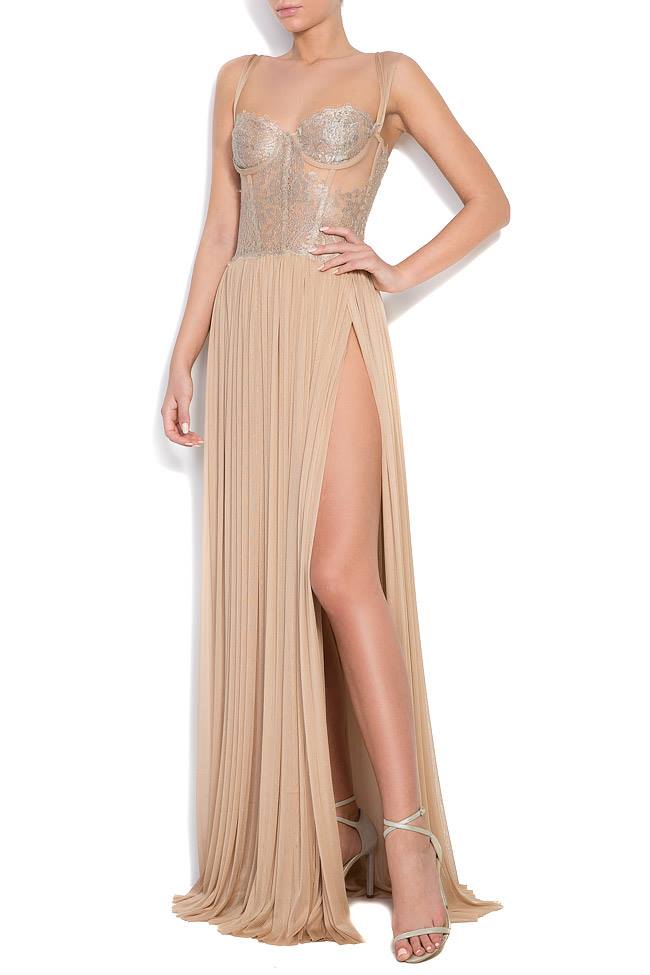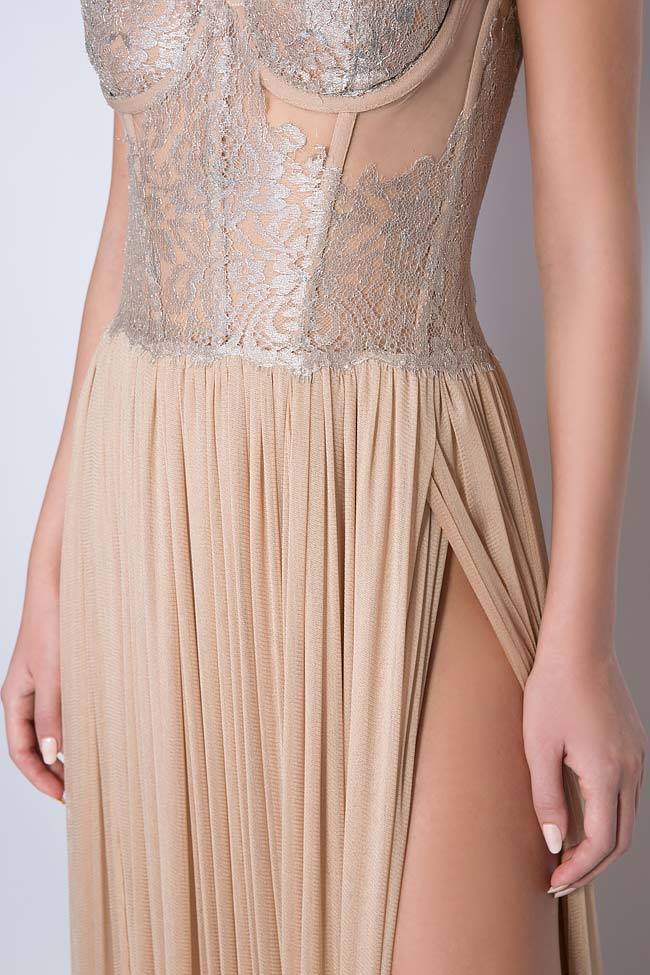 Hera Metallic Chantilly Lace Gown in Silver Rose & Nude Tulle
In stock
Hera Metallic Chantilly Lace Gown in Silver Rose & Nude Tulle
$ 1.143,64
Discover the Hera Metallic Chantilly Lace Gown. A fusion of Silver Rose Lace on Nude Tulle, complemented by a 100% Silk Tulle skirt.
About This Item
Hera Metallic Chantilly Lace Gown:
Step into a world of opulence and sophistication with our latest masterpiece, the Hera Gown.
Craftsmanship at its Peak: Every stitch showcases the detailed craftsmanship of the Solstiss Lace, and it's celebrated globally for its intricate designs.
Alluring Color Palette: The radiant Silver Rose shade pops against the Nude Tulle backdrop. Moreover, this combination ensures you stand out in any setting.
Premium Material Selection: We've selected the finest 100% Silk Tulle for the skirt, which cascades beautifully in a soft beige hue. Consequently, this choice ensures both comfort and elegance.
Tailored for You: If you prefer a more modest look, we happily offer lining options. Furthermore, this customization ensures a tailored appearance.
Styling Recommendations: Silver stilettos and subtle jewelry best complement this gown. Additionally, consider adding a matching clutch to perfect your ensemble.
Suitable for Grand Occasions: From red-carpet events to upscale weddings, this gown makes you the center of attention. Therefore, it's an ideal choice for any grand event.
Preserving the Elegance: We recommend dry cleaning to maintain its pristine condition. Also, it's best to store the gown away from direct sunlight.
In conclusion, the Hera Gown doesn't just drape you in luxurious fabric; it adorns you in a legacy of fashion excellence.
Composition
100% silk, Lace:MetalPolyester 22% Poyamide 26% Polyester 52% Silk 95% Elastan 5%