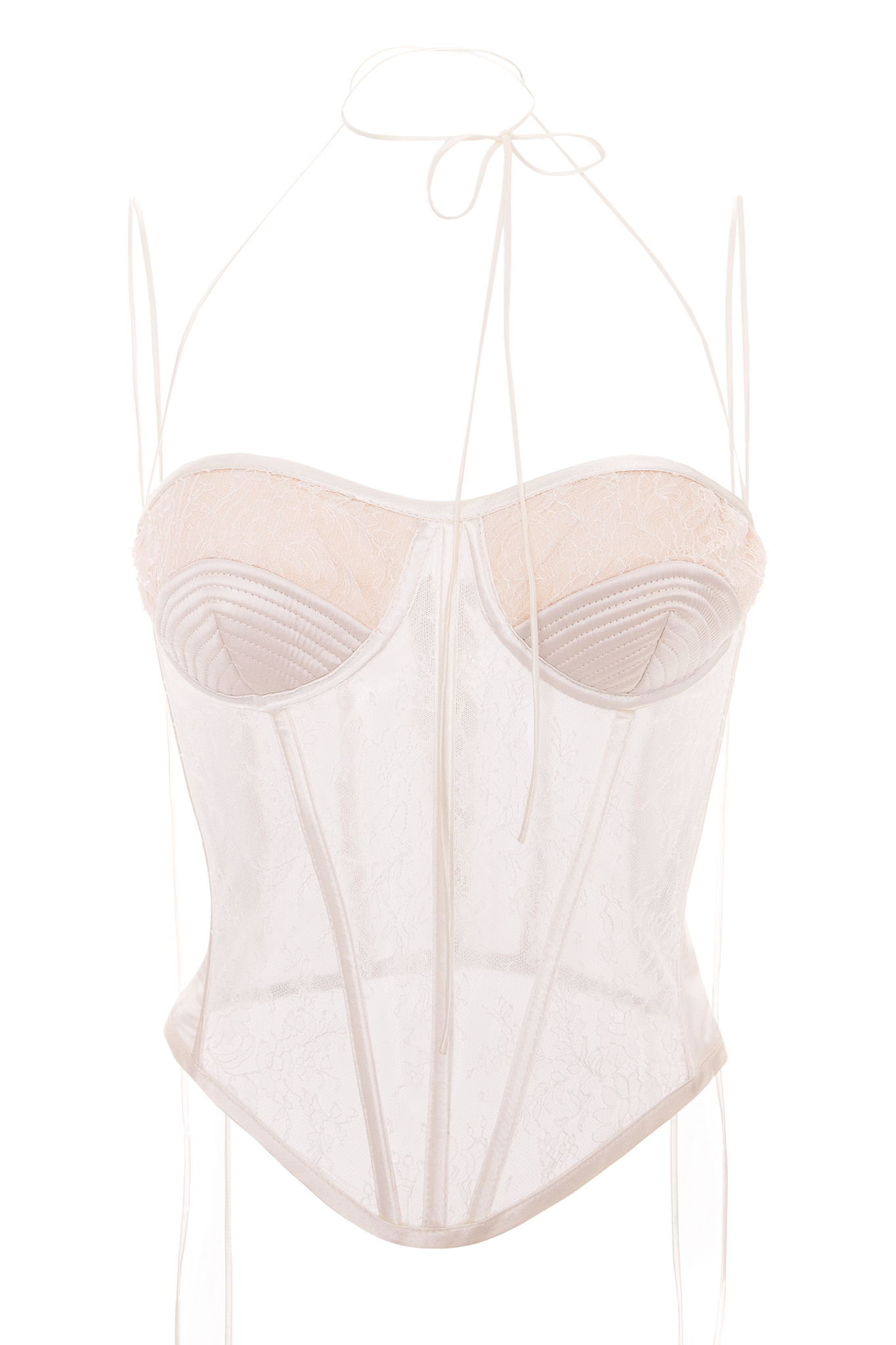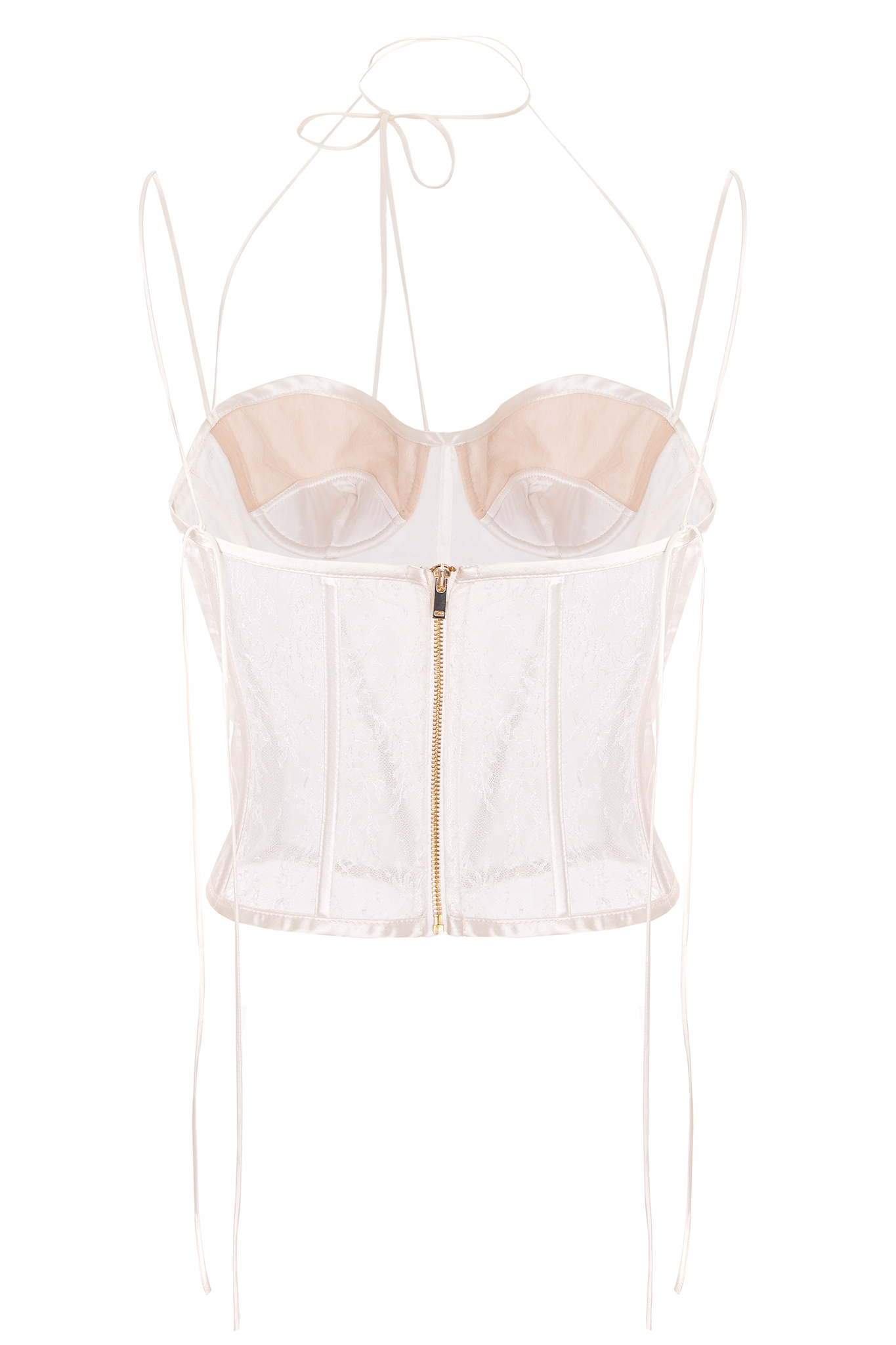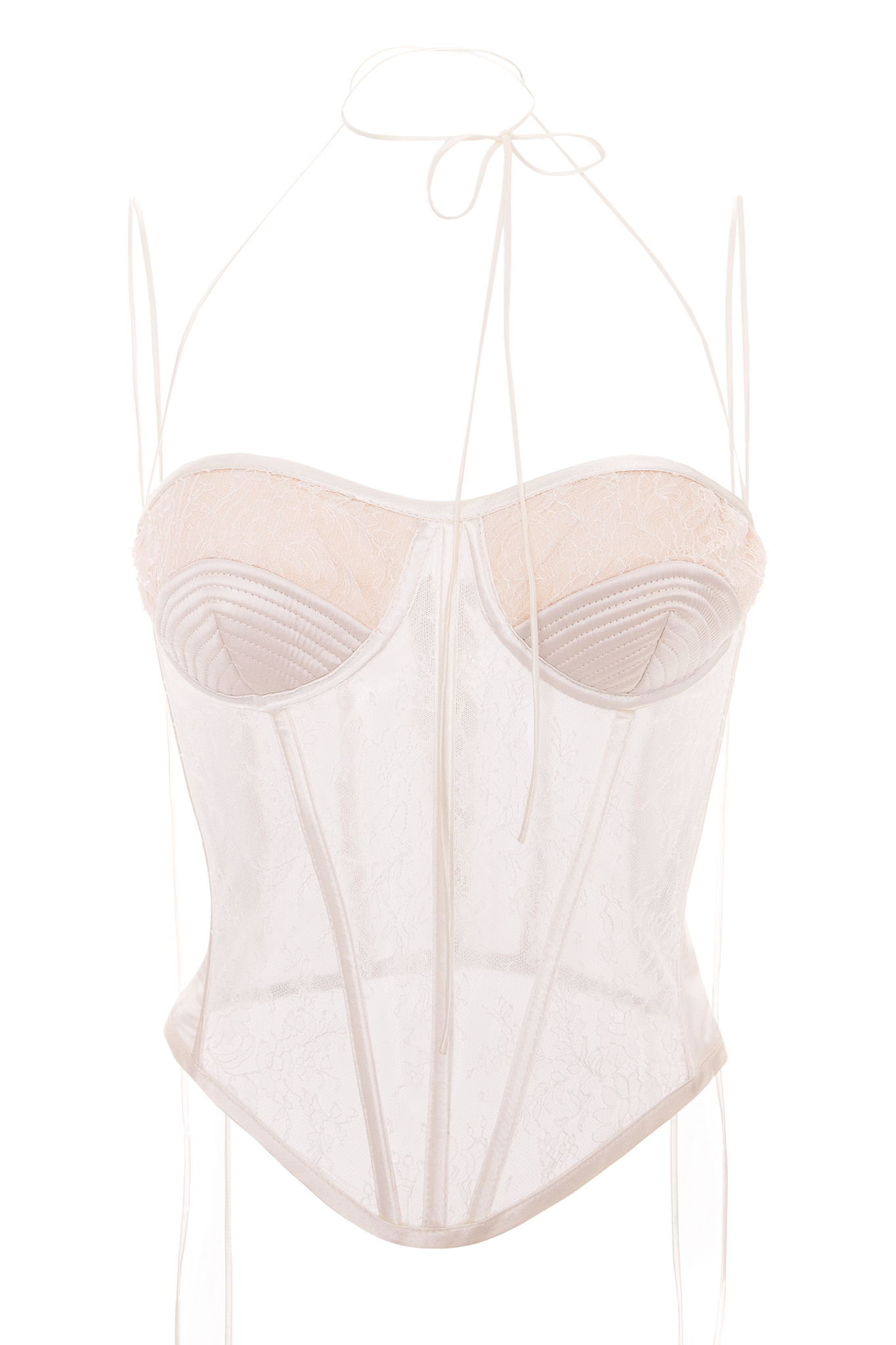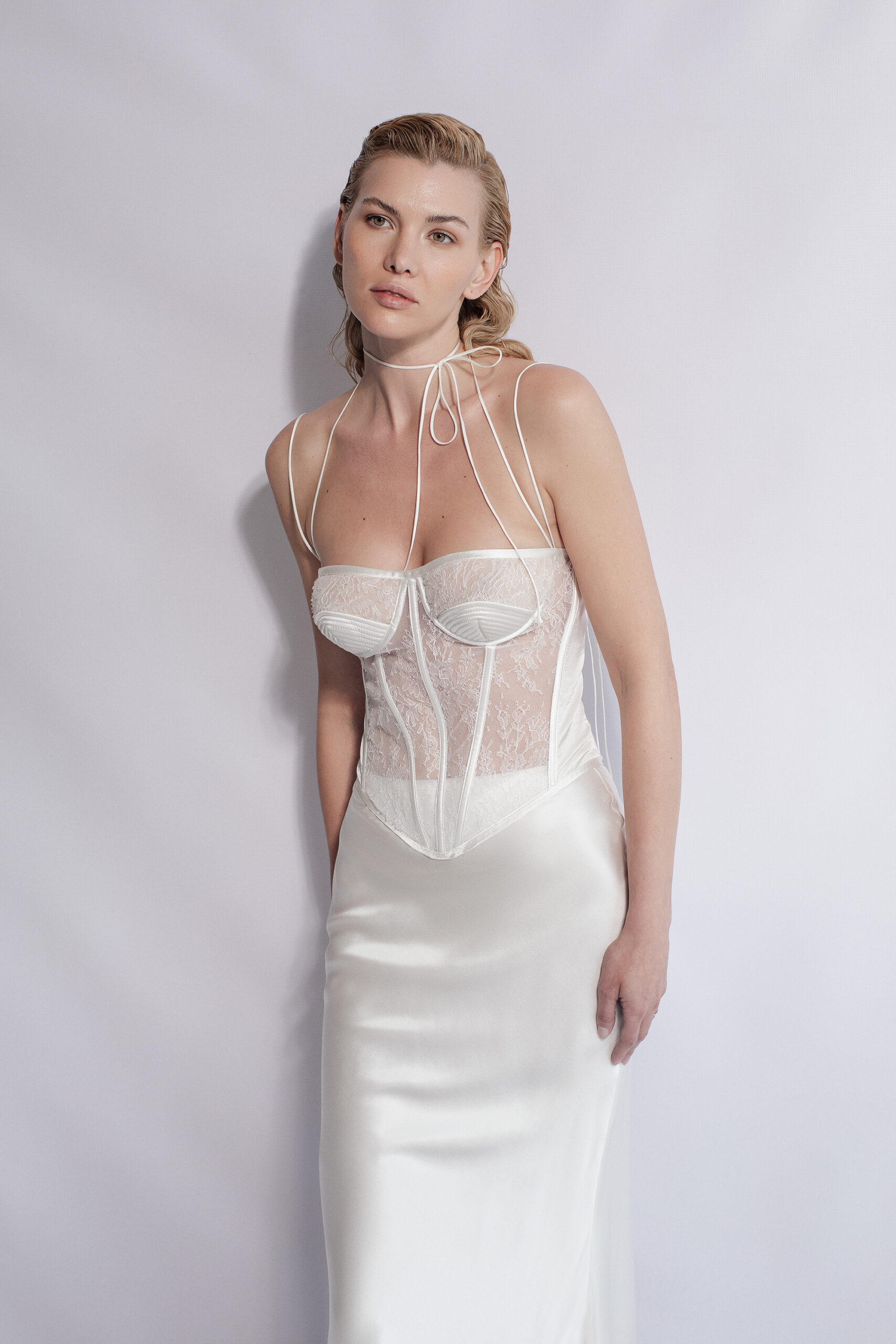 In stock
Lacey Venus Bustier
$ 533,00
Elevate your wardrobe with the Lacey Venus Bustier, featuring silk satin cups, exquisite stitching, and Chantilly lace. Perfectly paired with a silk skirt or tailored suit.
About This Item
Aureliana introduces the Lacey Venus Bustier, a masterpiece of craftsmanship and elegance. The bustier features exquisite stitching details on the silk satin cups, paired with delicate Chantilly lace, creating a refined and luxurious look. Available in classic black and ivory, it is a standout piece that can be beautifully paired with a silk skirt or a tailored suit, making it a versatile addition to your wardrobe.
Key Features:
Silk satin cups
Exquisite stitching
Delicate Chantilly lace
Available in black and ivory
Care Instructions:
Dry Clean Only
Do Not Bleach
Iron on Low Heat
Do Not Tumble Dry
Elegance and Versatility:
The Lacey Venus Bustier is not just an item of clothing, but a statement piece that reflects Aureliana's dedication to empowering women through fashion. Whether you are dressing up for a special occasion or adding a touch of elegance to your everyday look, this bustier offers both style and comfort.
Embrace Aureliana:
Complete your look with the Lacey Venus Bustier and embrace the luxury and elegance of Aureliana. Your journey to self-confidence and empowerment starts here.
Composition
silk 95% elastane 5%, 70%polyester 30%elastan